Name (must match Registration From): Didier Jégaden
Title of Entry: The Lucky Bowl Deal and to make some shoes horn
Material Used (Include type of wood, finishes and other media):
This Bowl is a Purple Heart wood, this wood is very hard to turn at the wood lathe, the result is pretty and the finish is nice…
Sand paper from 80 to 220 .
A boiled oil, a krylon varnish fixative and a krylon lacquer interior/exterior.
Description:

(Please provide a personalized description of the project, the project goals and process, design or construction concepts, challenges and how they were overcome, evolutions or surprises in the process or outcome, etc. Note: this Project Statement and photos may be usedfor publicity. Make it interesting!)
J'ai commencé ce projet en 2020 et je crois que c'est une bonne piste de Maitre artiste bois pour en créer d'autres.
MY CAT WANT TO BE A PART OF THIS PROJECT TOO!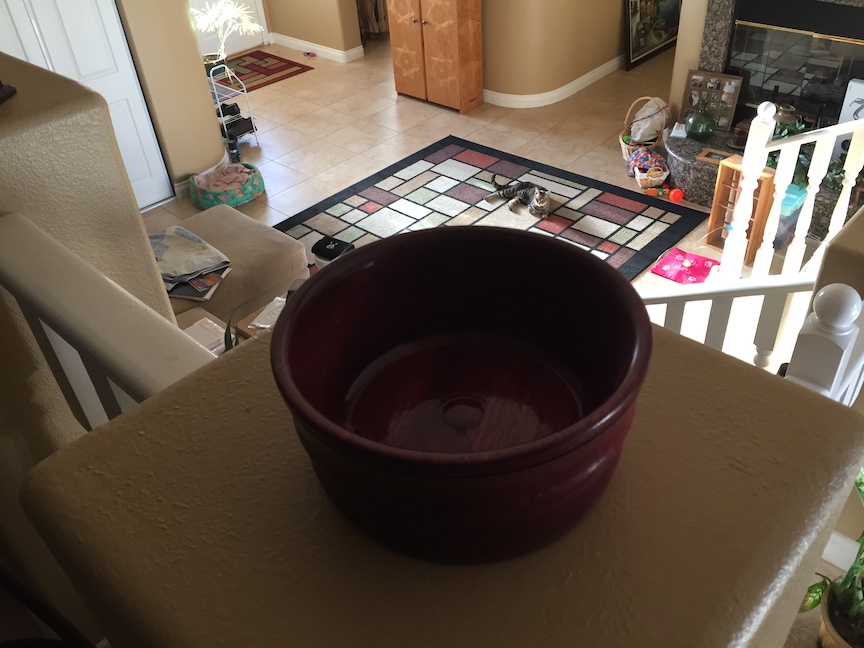 THE WOOD FIBERS ARE VERY SMALL, IT'S A BIG DIFFICULTY OF NOT TO BURN THE WOOD…
DESIGNED AND SHARPED THE FORM OF THE LUCKY BOWL DEAL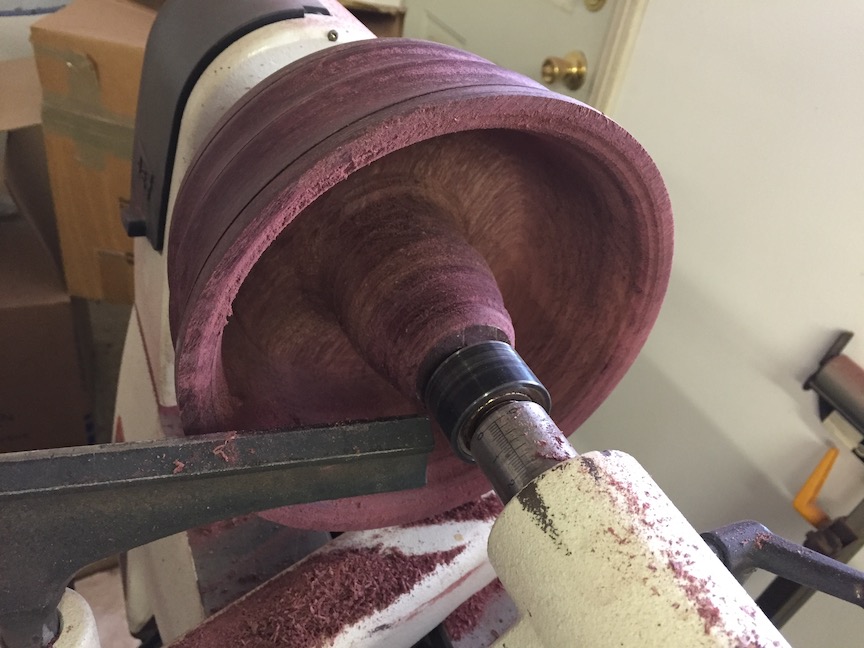 SHOE HORN IN PURPLE HEART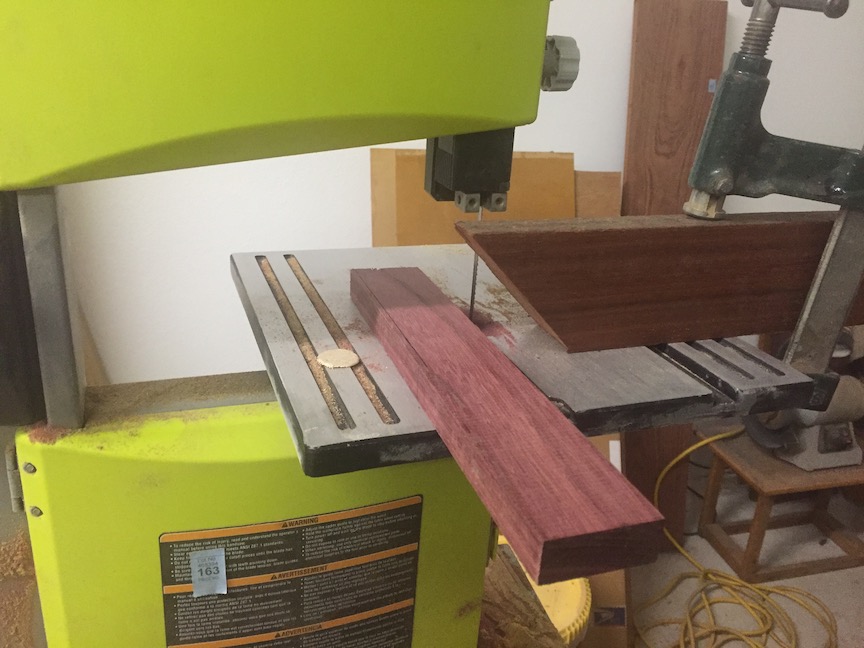 CUT THE LUMBER APPROXIMATELY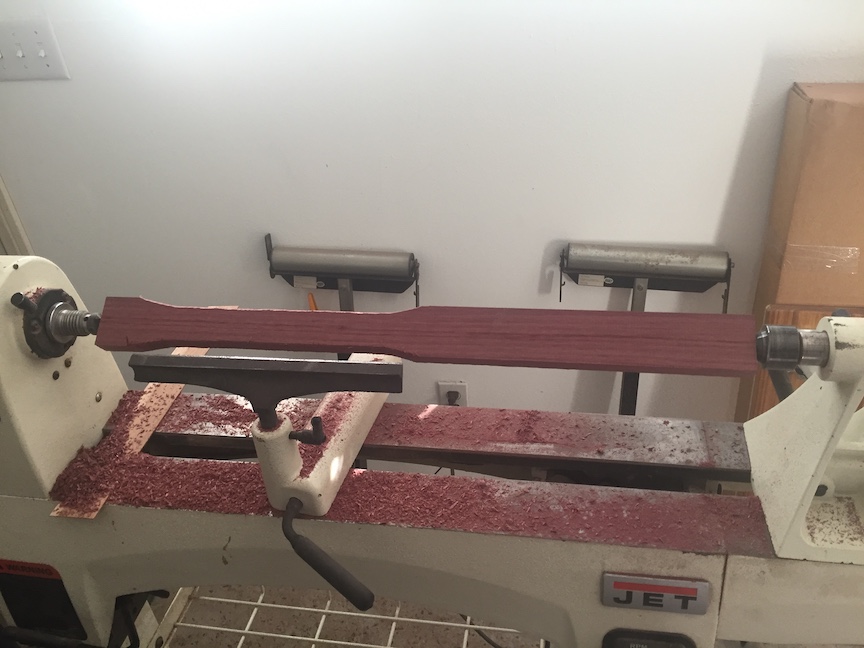 USE THE WOOD LATHE
MAKE THE GRIP AND START THE HOLLOW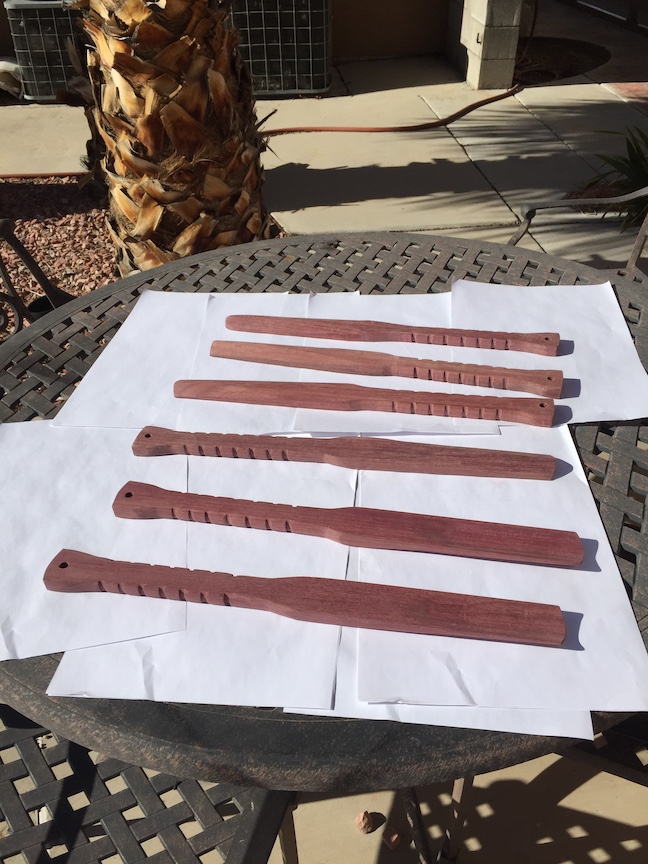 PUT YOUR NAME ON IT AND DO A HOLE WITH A DRILL TO AJUST THE LEATHER LATER
CUT SOME STRIP OF THE SIZE OF THE HOLE TO PUT THE LEATHER
I PUT MY WOOD BURNING STAMP ON THE BACK OF THE SHOE HORN: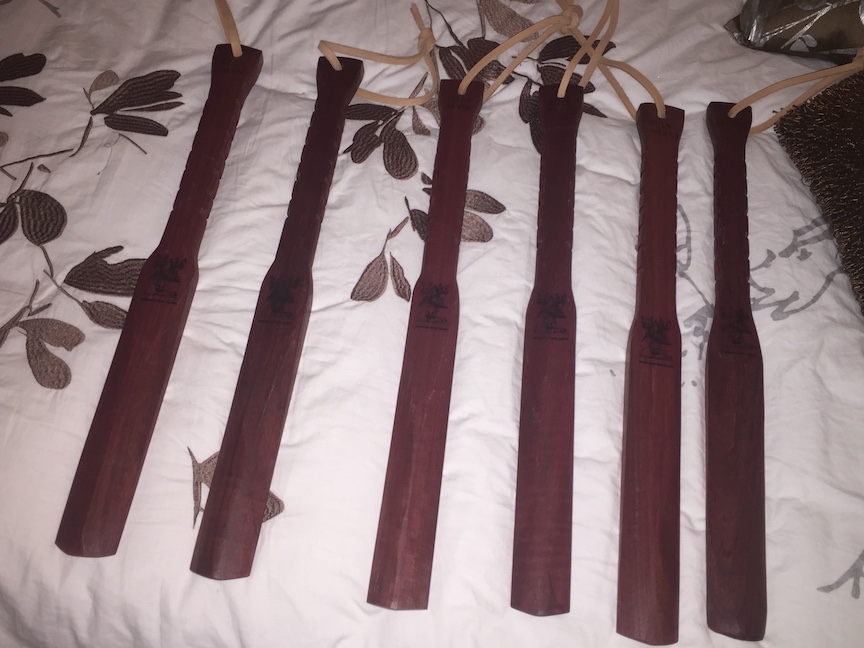 PUT THE LEATHER STRIPS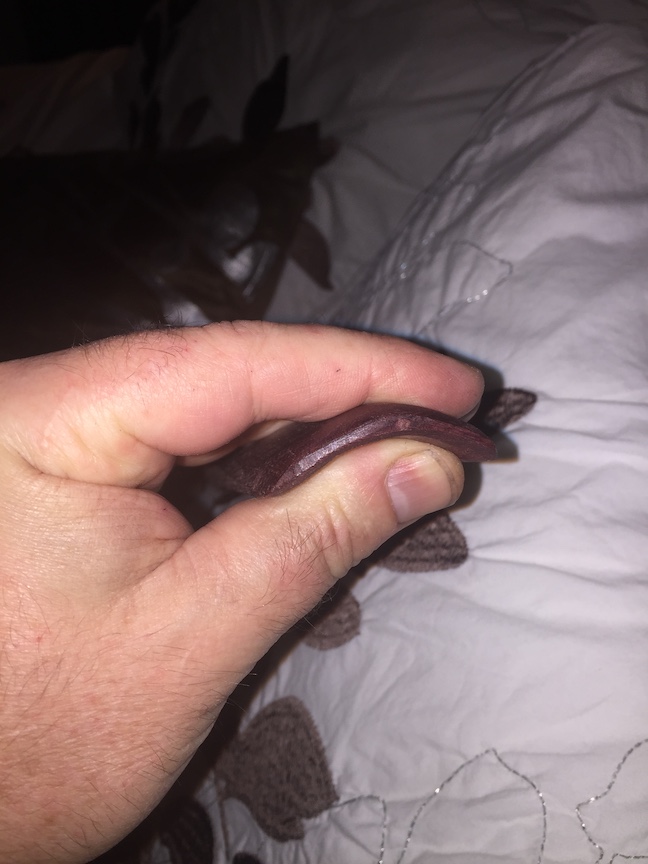 LOOK IF EVERY THING IS OK AND THE THICKNESS OF THE SHOE HORN END
Next page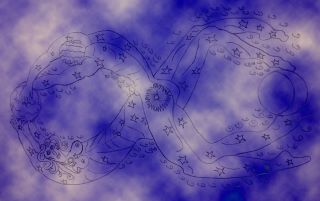 All Rights Reserved/2022